News & Events
Special offer: February Relax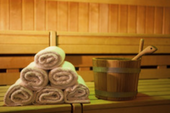 The new special offer of the month has arrived : February Relax is here !
During the entire month of February, all our guests will have access to our sauna at a special price of € 20,00 per person !
Plus... would you like a moment just for yourself? 10% discount on all massages !!
Contac us for info and reservation, and ask for the special offer February Relax !
Reservation is madatory for both sauna and massages, which should be specified during room booking, and anyway at least 48h before the arrival date.